I'm very new in 3D printing. A few days ago i built my Felix 1.0E and i made it my first 3D print.
First time, i use transparent green PLA filament and 180-185C look ok, but after i changed to non transparent white, i need to decrease the temperature to 175C (perhaps it's still too many).
These are latest results:
(normal SFACT profile, 150mm/min speed , 175Cdeg hot-end)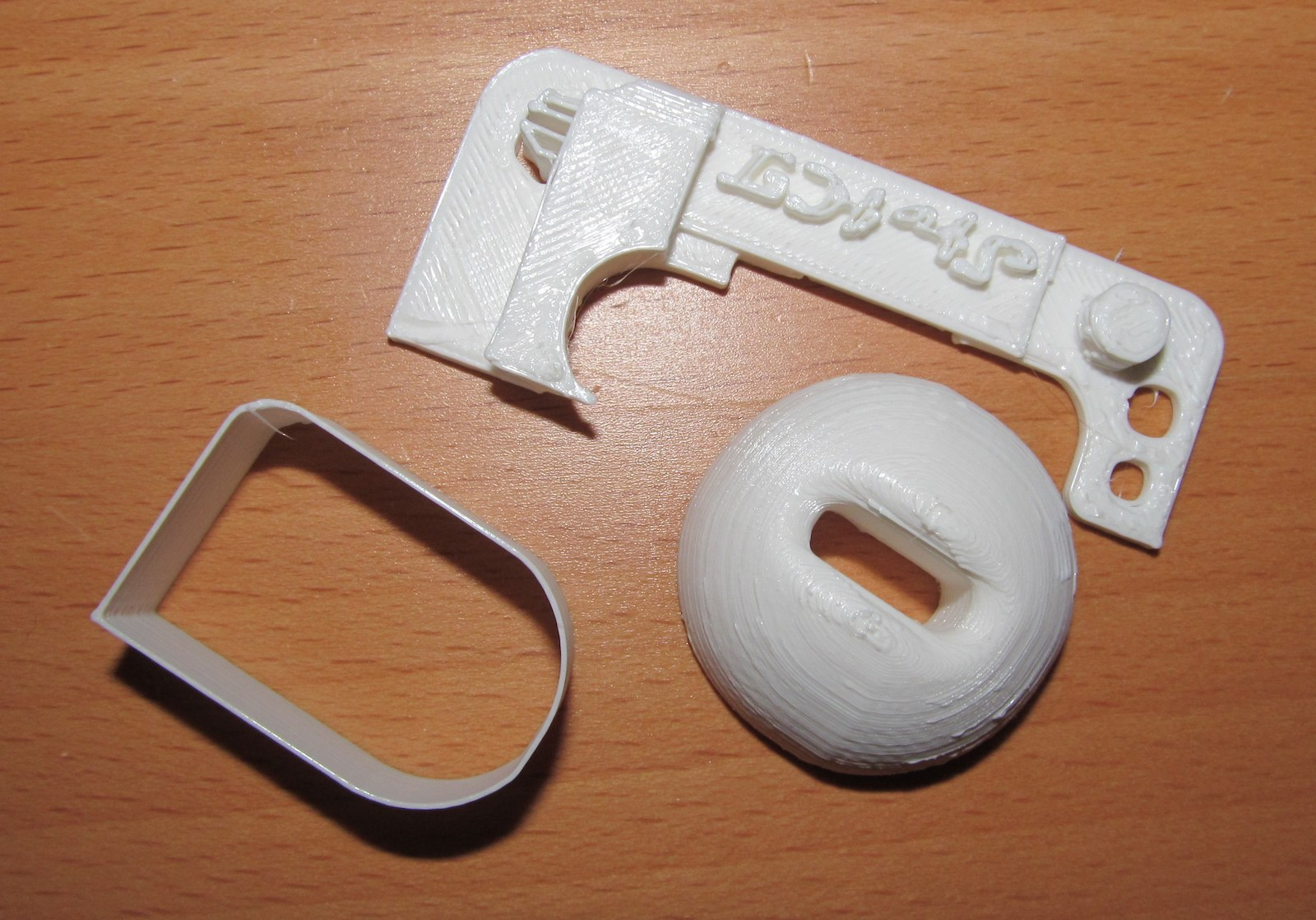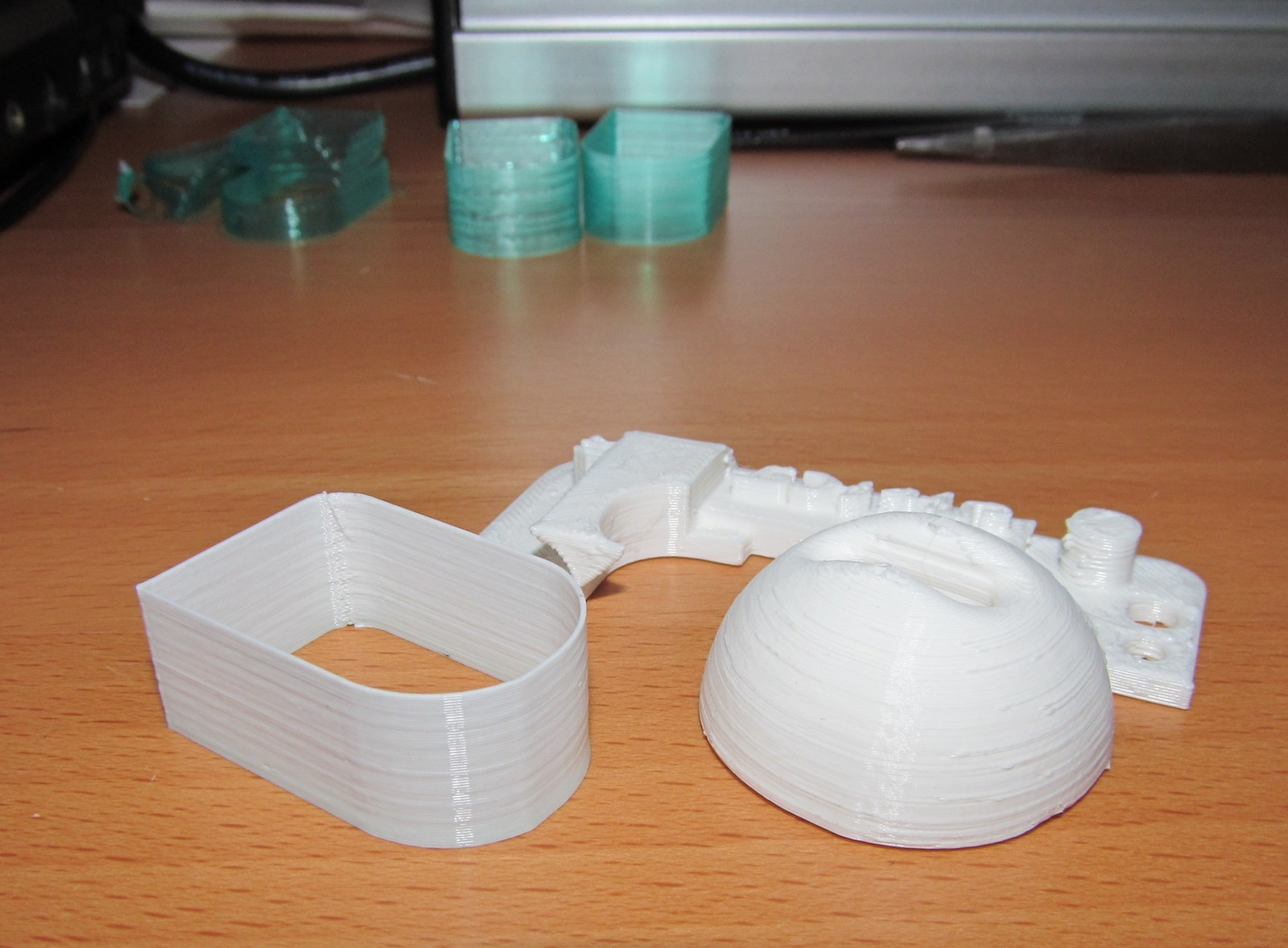 (full support profile, 200mm/min speed, 180Cdeg hot-end)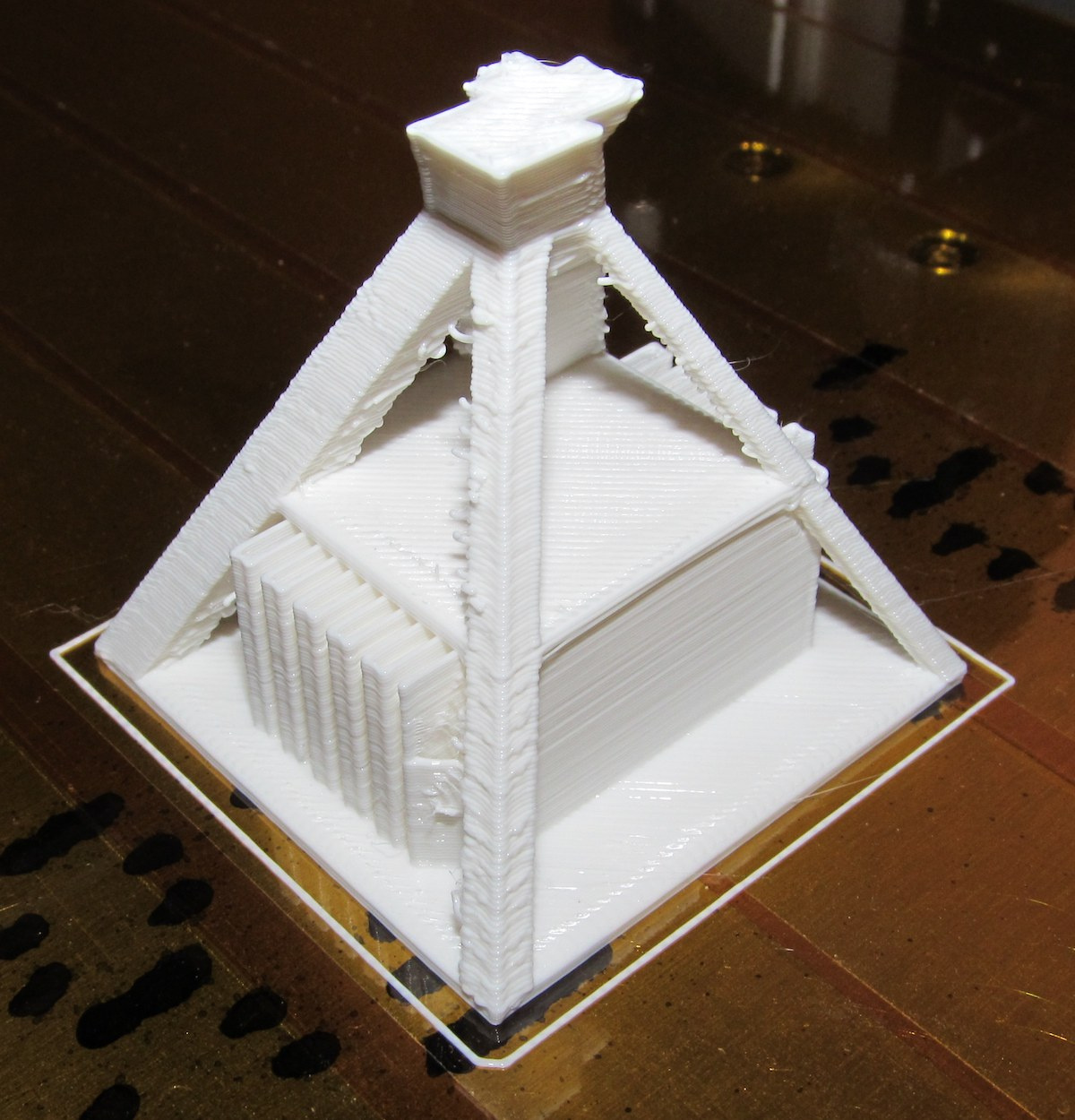 (remove the support material from this object was very hard, i recommend the external support profiles in SFACT)
These are more than fantastic ones, for me!
But any suggestions will be appreciated...