So, I ordered a bunch of extra Hiwin rails from Guillaume, and now finally upgraded the Z axis of the printer to get rid of the sliding bearing. It's a two rail, three car setup, in theory giving maximum stability, but also extending the Z range due to the asymmetric construction: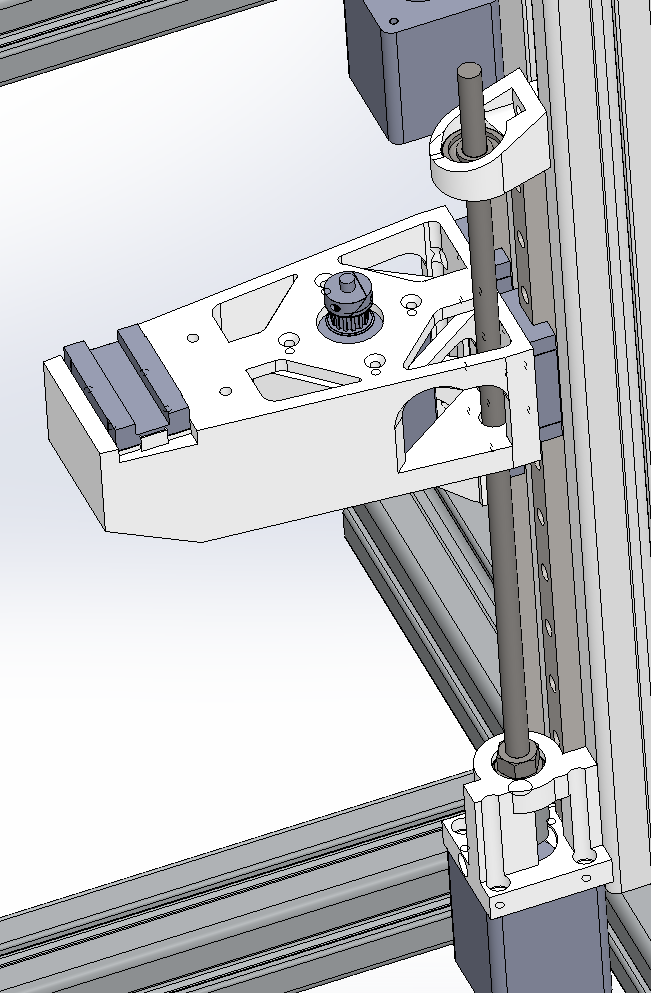 and assembled (note the part didn't completely finish printing, yours truly was too impatient):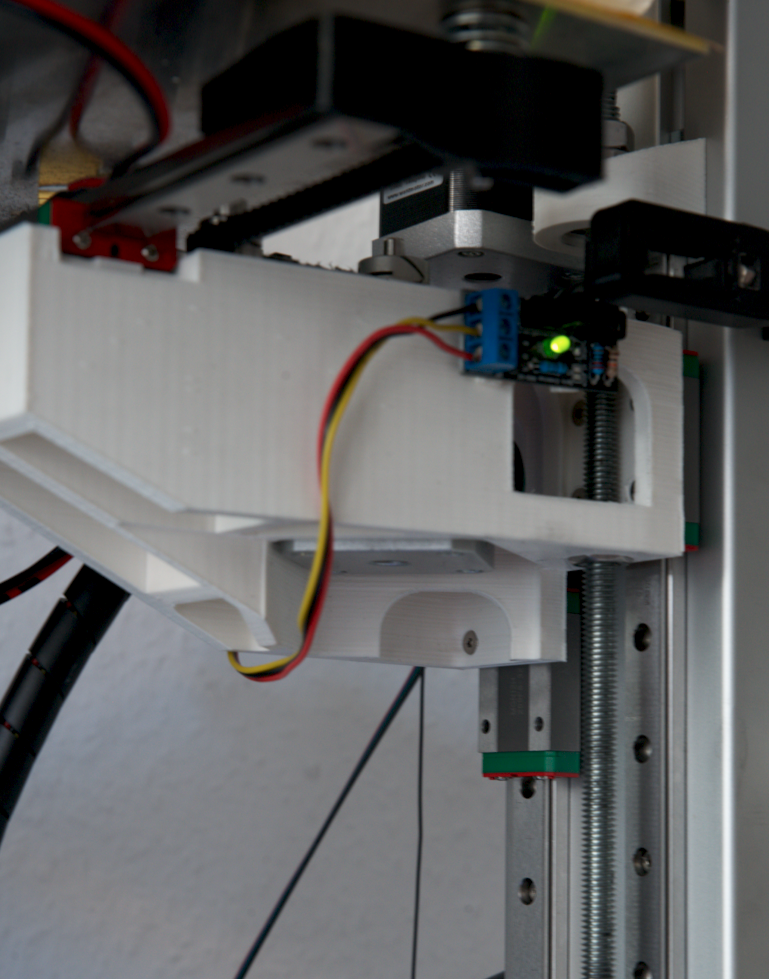 And a test print (0.25mm layers):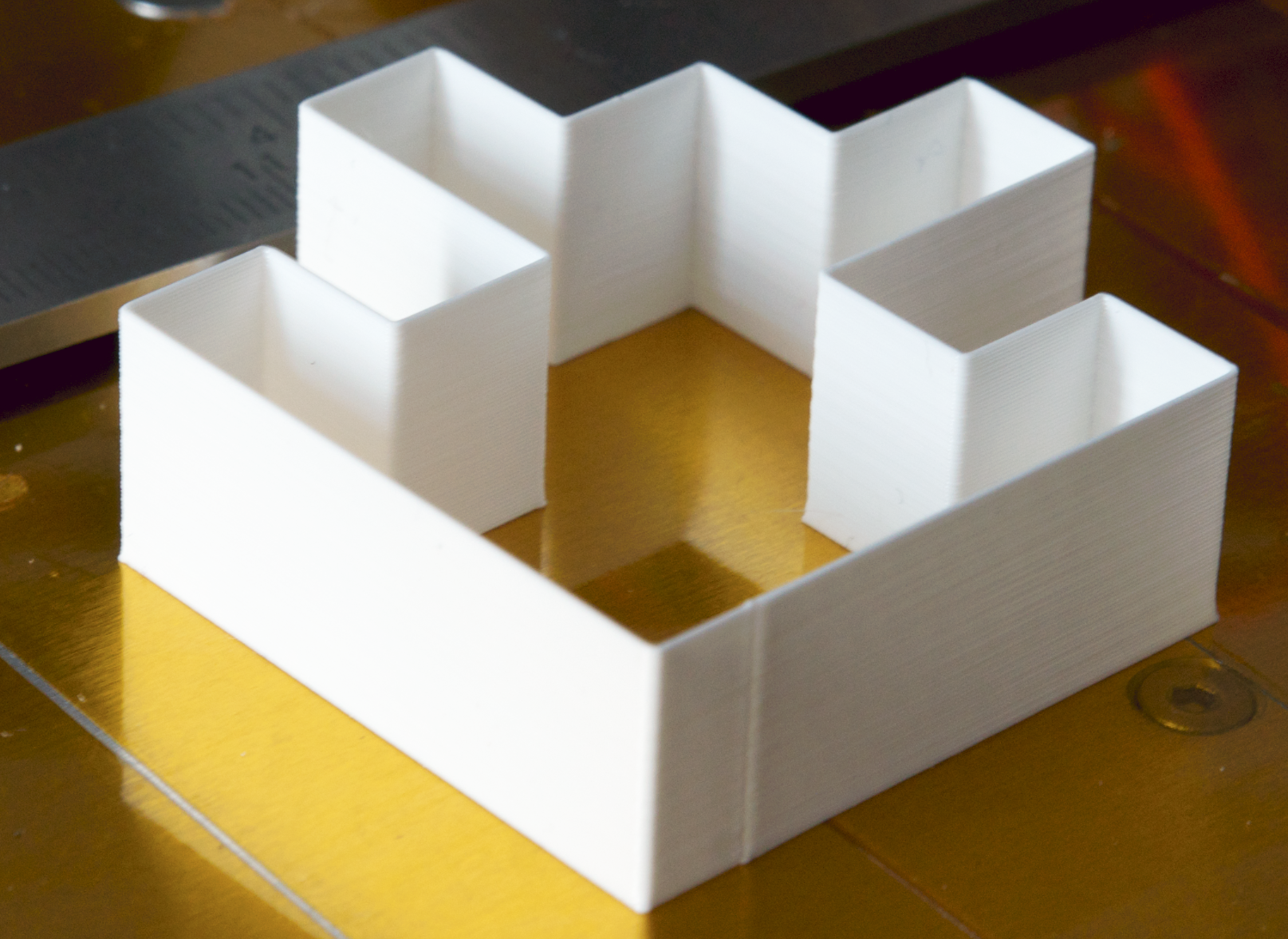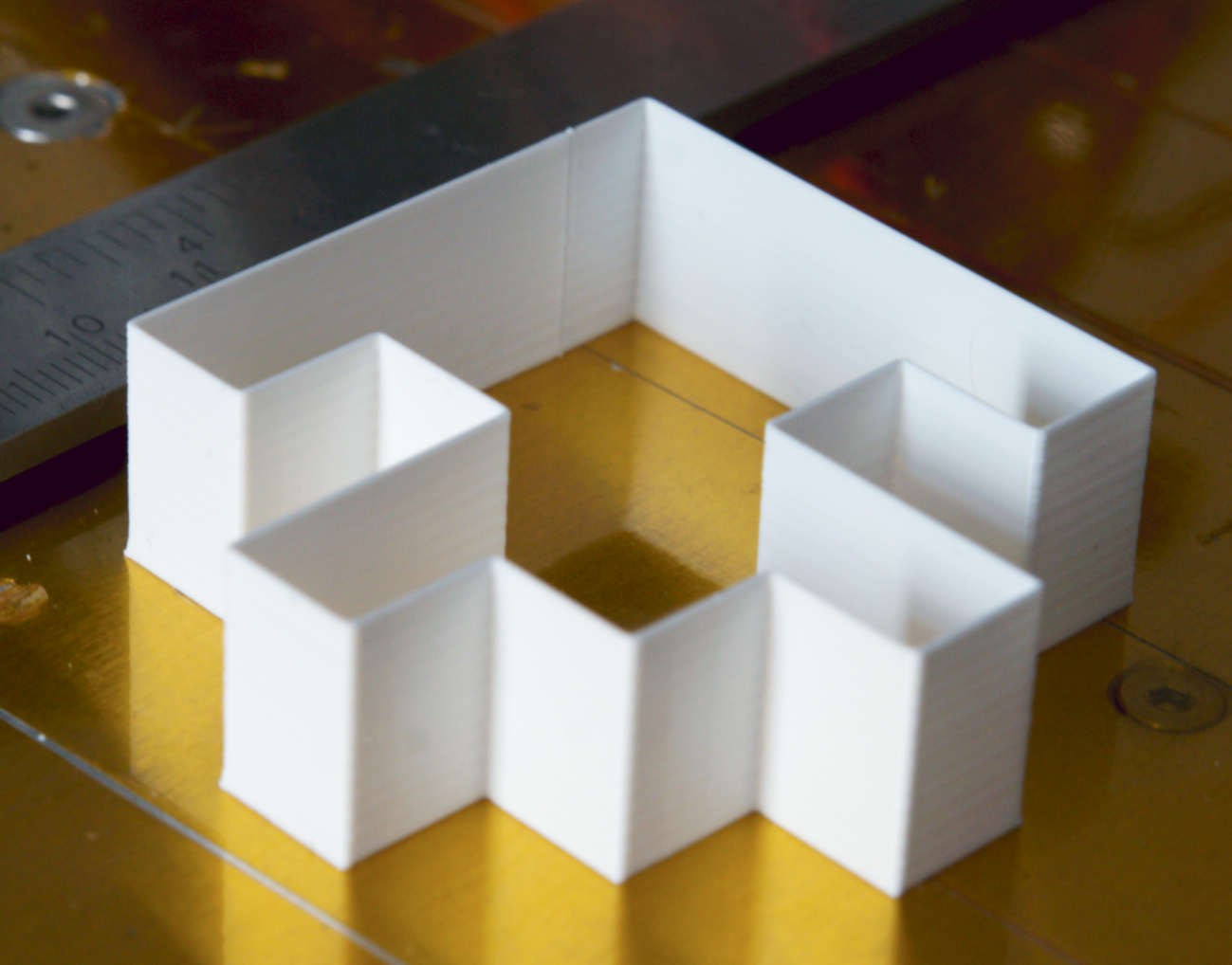 The Good:
- A LOT stiffer than the the Igus sliding bearing, no play, and very smooth movement, it is no longer possible to "rattle" the Z carriage by hand.
- Less overshoot in Y, too, no more backlash due to the whole Z carriage moving due to hard acceleration on Y.
- maybe the 3rd car is not even necessery, as the Hiwin rails have no play, even a single car appears to be much stiffer than the original Igus contraption. I believe more flex comes from the plastic now than the bearings.
The Bad:
- Z wobble not completely eliminated, though greatly reduced, as wobble still comes from the misaligned Z axis coupling (not bent rod!)
The Ugly:
- requires 3 cars, but only 2 rails, so a useless rail remains
- needs to be revised for better access to screws
- still needs updated motor coupling, maybe acme threaded rod, too, to eliminate wobble.