Ok, a bit more coupling story: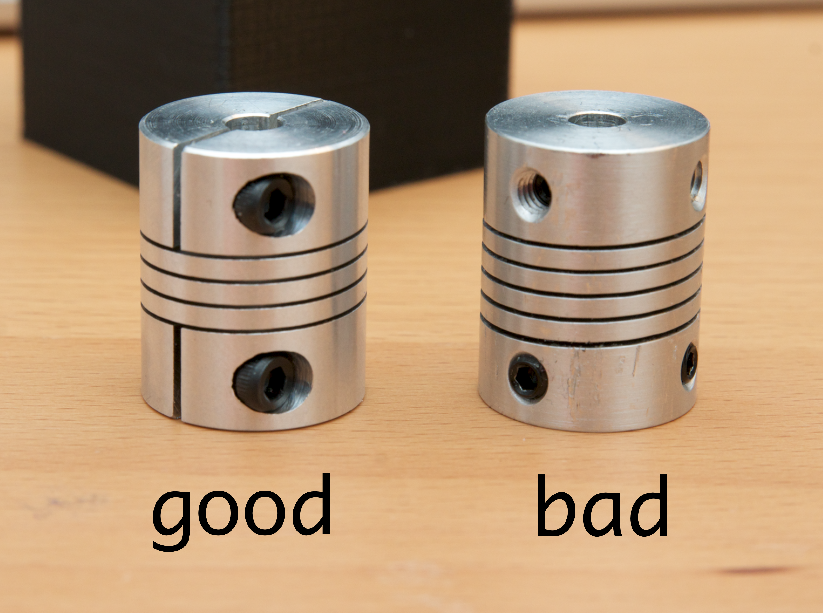 The "good" type results in less backlash, because it is able to grip the threaded rod ok-ish. The "bad" type isn't any good for this purpuse, no better than Guillaume's solid alu coupling.
High spreed print with the good coupling and Hiwin Z rail: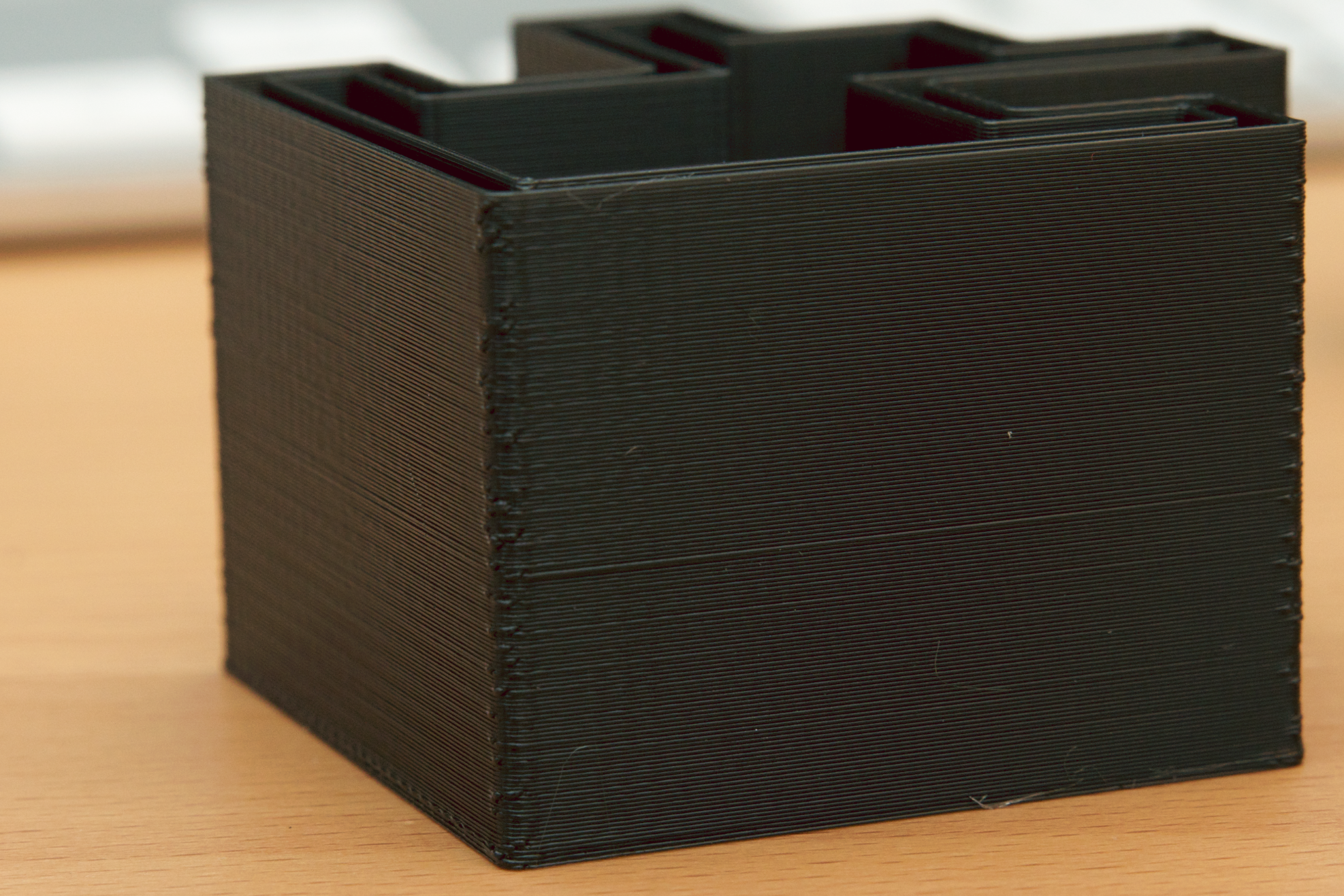 Pretty good, I think. Still a tiny bit of wobble left, but barely noticable.