I have a felix 1.5 for i think 2 months now , ordered it at rapid pro fare because it looked and is the best
I got the DIY kit and built it in a weekend.
Everything went very good and the first print came out perfect.
But with bigger prints i had the problem that the bed was bend and that gave the problem that the nozzle was to far away from it at some point , plus there were the bolts in the table the holes were not deep enough so they would stick out a bit where the nozzle hit some.
So i made a new bed , i am a cnc miller/turner so that was not a problem.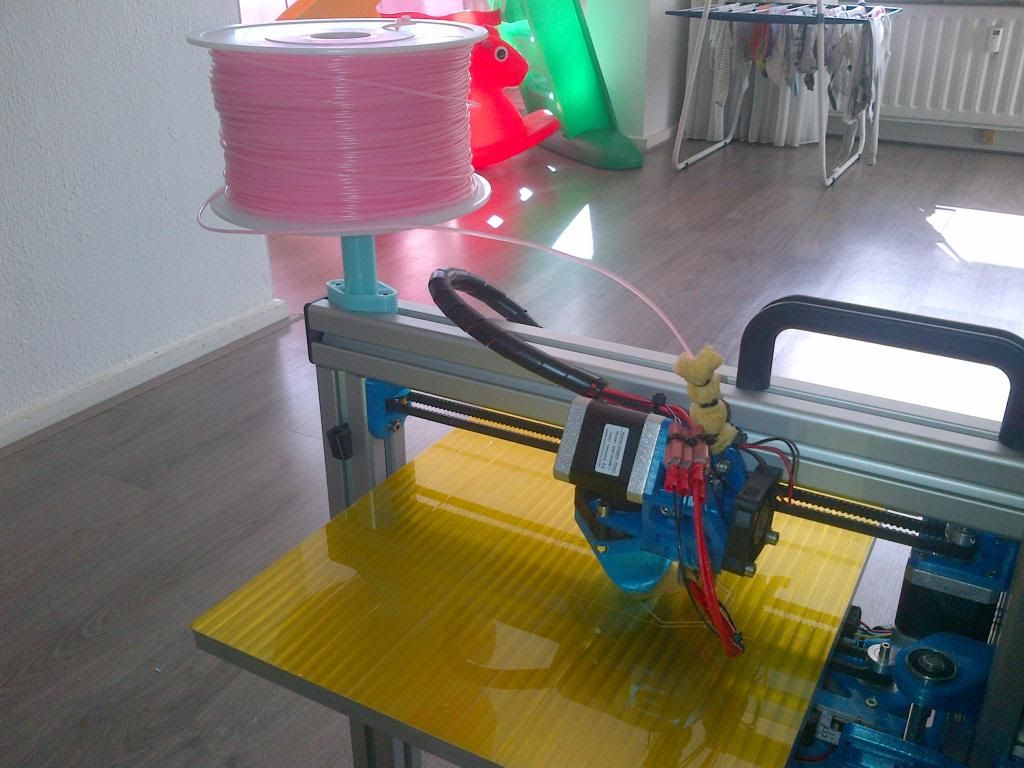 I have put the resistors a bit more to the middle.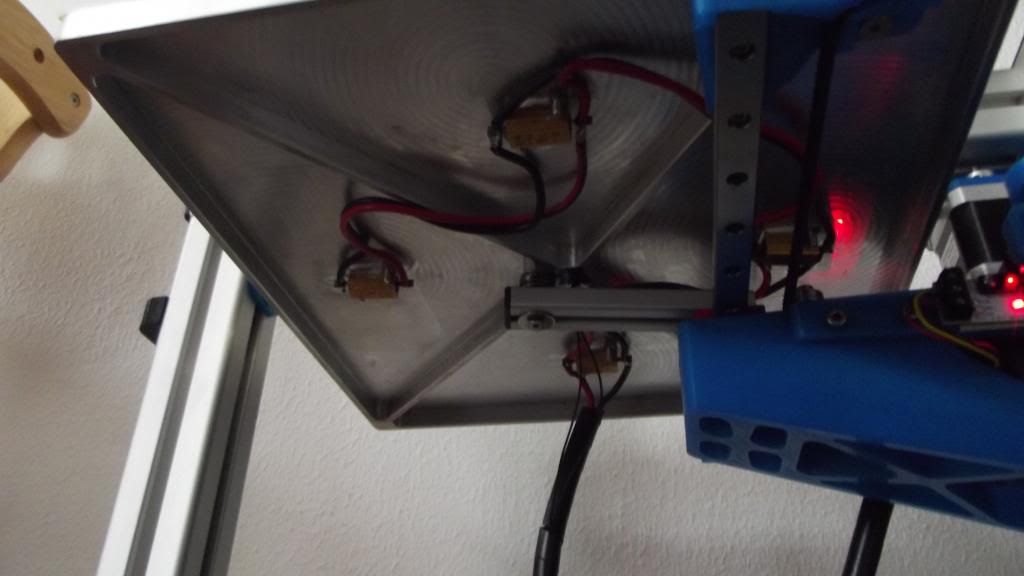 This works very well very flat and the filament sticks to the bed very good.
But then i started to get problems with the hot end filament getting stuck al the time (in witch im not the only one).
With al the cleaning i bloke my hot ends hole and the resistor.
So i ordered a new resistor from felix , and decided to make a new hot end out of brass with 0.3mm hole , make the peek a little longer and make the alu part with cool ribs that looks like this.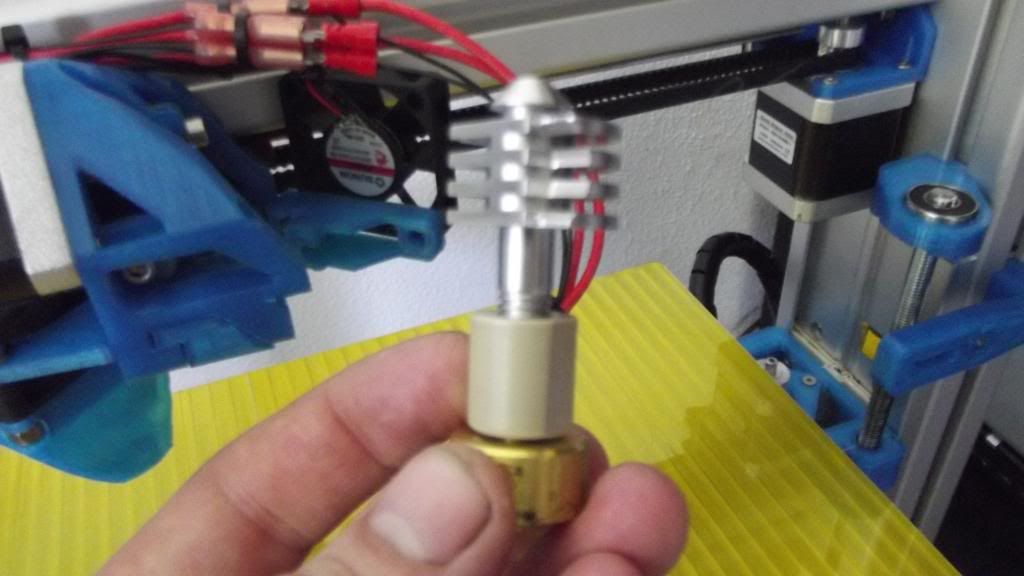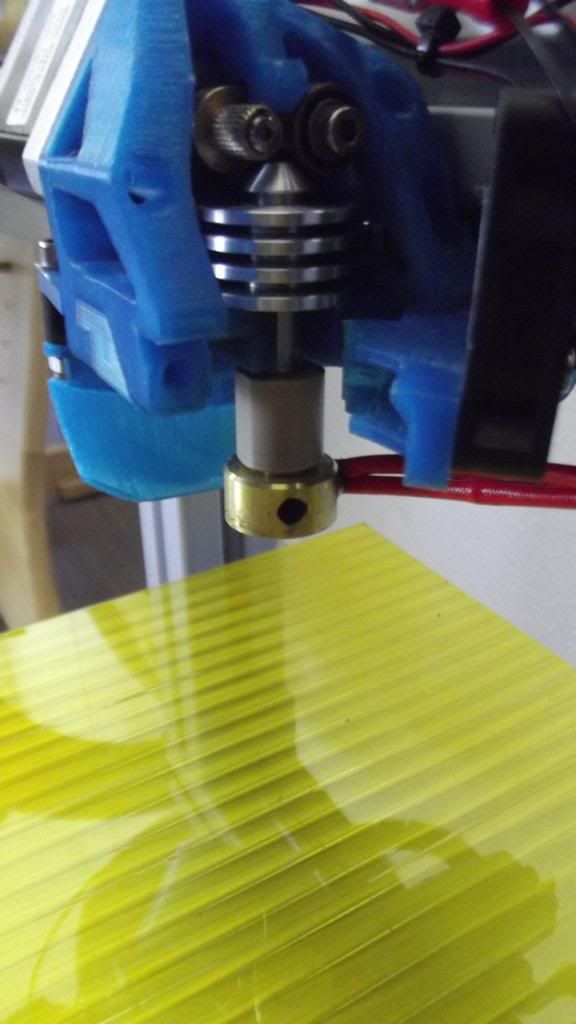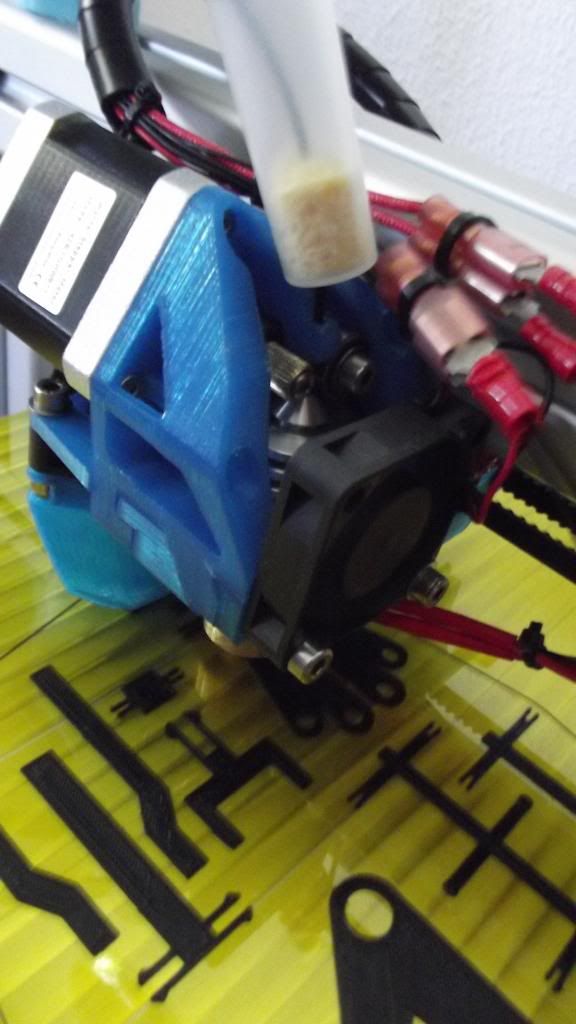 This works also very well , hot end has not been cleaned for 2 weeks now printing with different colors.
I have the idea that brass works better than alu for some reason.
Then i came with a problem that with large prints the wire of the heated bed would come on the fan that is above the board stopping the fan getting the exrtuder not working properly , skipping steps or something. took me a while to figure that out
.
So i made a simple fan guard for it.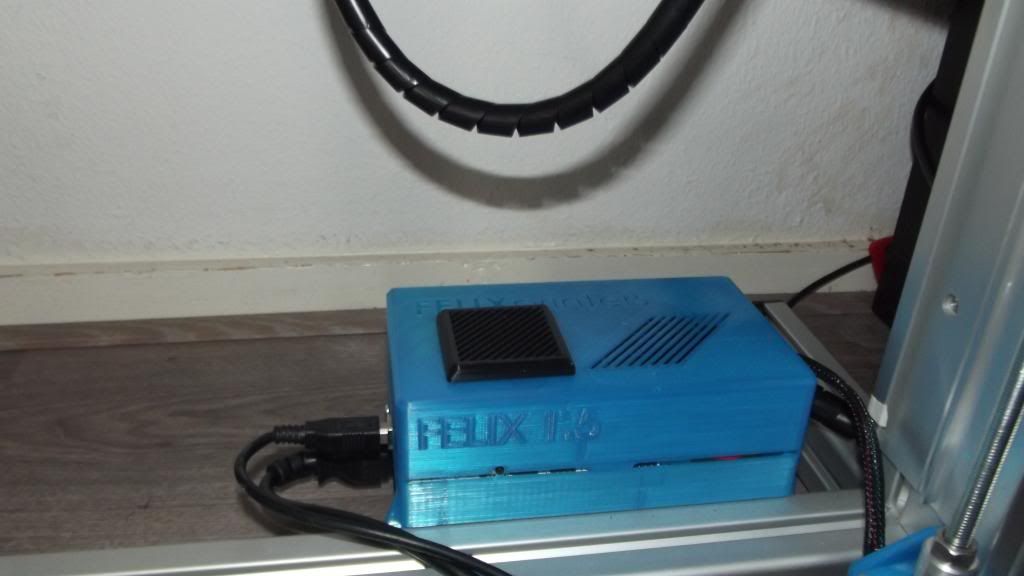 Last thing i made that looks very sweet i think is a lamp from thingiverse.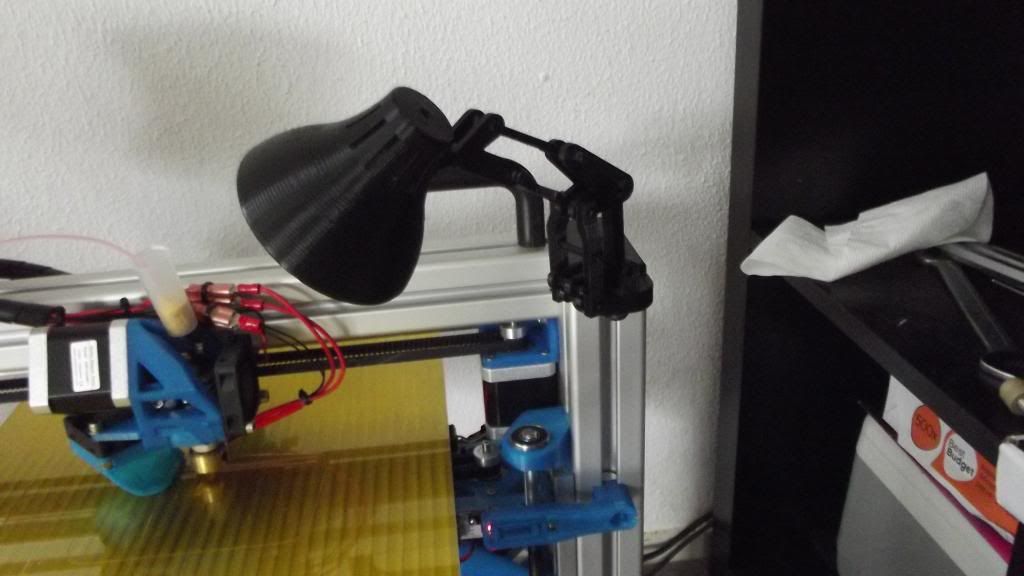 Next thing i want to do is make a cool z-axis like in the felix 2.0
Sorry for my bad English
Hope you like it , Ivo.