Hi Guys,
So ive had my felix 3L for a couple of months now and was initially printing great! However, i seem to have two problems that have developed. When printing i will now get with irregular extrusion, which i have put down to a hotend block/filament jamming, that occurs for just a layer or two, and then goes back to normal, but is enough to ruin a print.
The second issue is with the level of the bed. There is a clear 'gap' between the heatbed and the hotend when looking at the left (cantilevered) side vs the right.
What i would really love is a Felix 3L Manual. Originally i had assumed the 3L was simply a standard 3.1 with enlarged Z axis, but i can now see that it is fundamentally different in a number of ways, one of which is there are no adjustment screws under the heatbed for levelling.
Final question for other Felix users - when your printer extrudes the initial 'line' at the back of the heatbed prior to beginning a print, does it click on extrusion? For me, from day one, my printer would click for the first 25mm or so, produce a smooth uniform extrusion for the next 150mm, then would click again through the last 25-50mm . i assumed this was because there was a slight concave dip to the bed, but wondering if it was perhaps a sign of a deeper issue?
Many thanks guys, look forward to seeing your replies
When it works, this 3L is a beast, and i want to get it back up and running happy!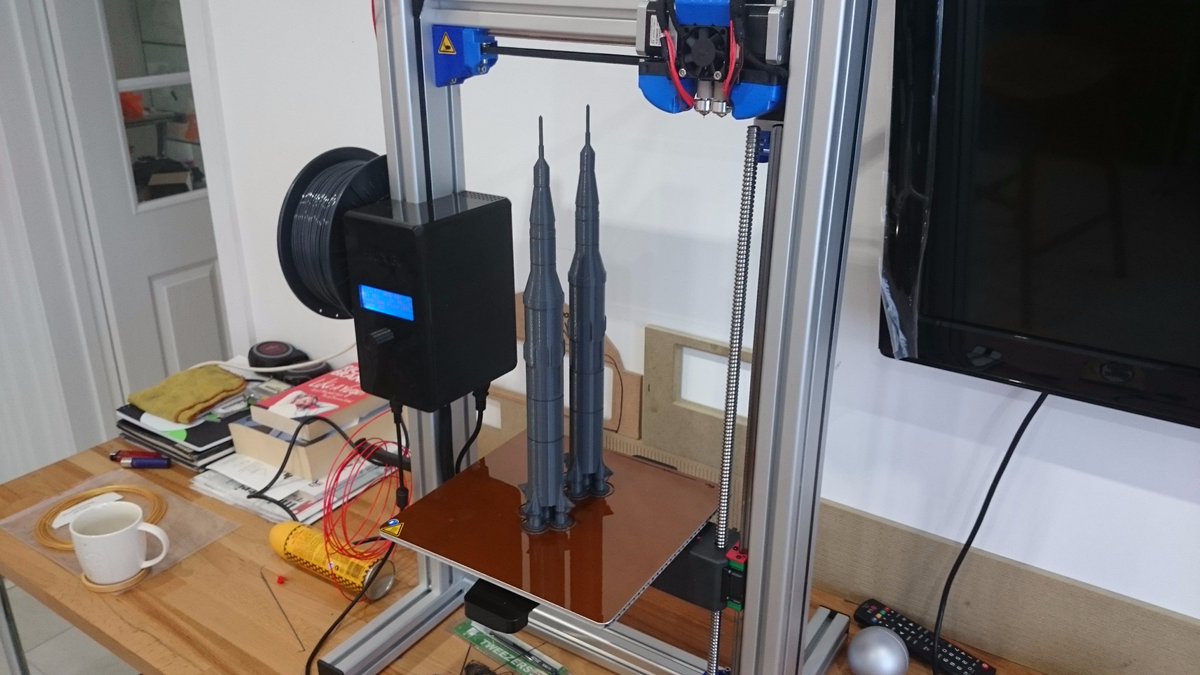 Riverghost