After a fair bit of tinkering, I managed to reduce the wobble by quite a bit, like so, before and after: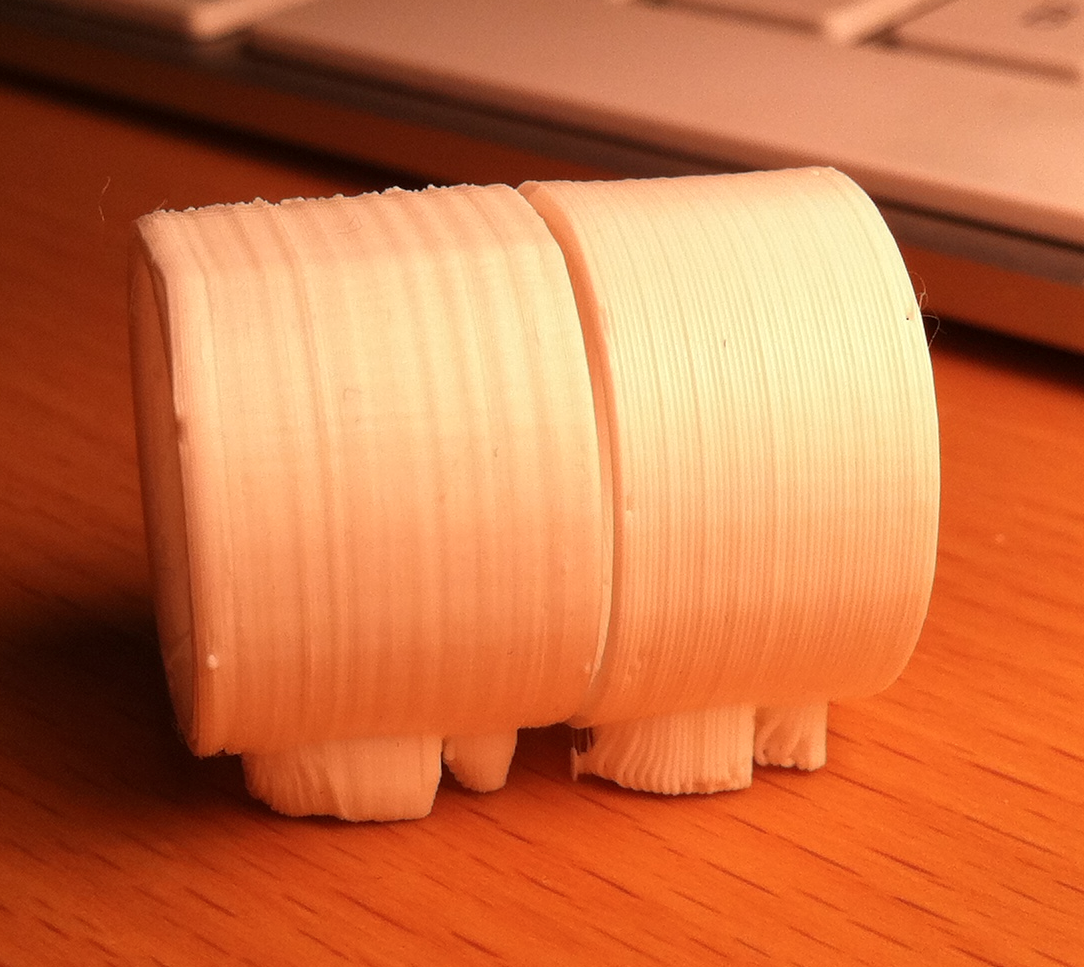 Note it's not the same layer height, but I think the effect is clear. Also notable on the left piece is formerly large backlash in Y.
What I did to improve things was to remove the upper bearing block on the Z axis, and move down the bed as far as it would go. Then I turned the shaft, watched which direction it bent to, and tried to manually unbend it with fairly good success.
The second step was to put the bearing block back without the bearing, and to move the Z rails so that the shaft ended up in the center of the bearing block, with the Z axis as high as possible while still reaching the bolts in the rail. This is quite a tedious procedure, and it I couldn't get it quite perfect, but overall a big improvement over the untuned state.
However, the Z wobble is still visible, and the print is not as good as guillaume's production parts. Any more tips on how to improve it?