So, I'm working on a bowden extruder arrangement to print with multiple filaments.
Here's the first, untested prototype of the feeder mechanism: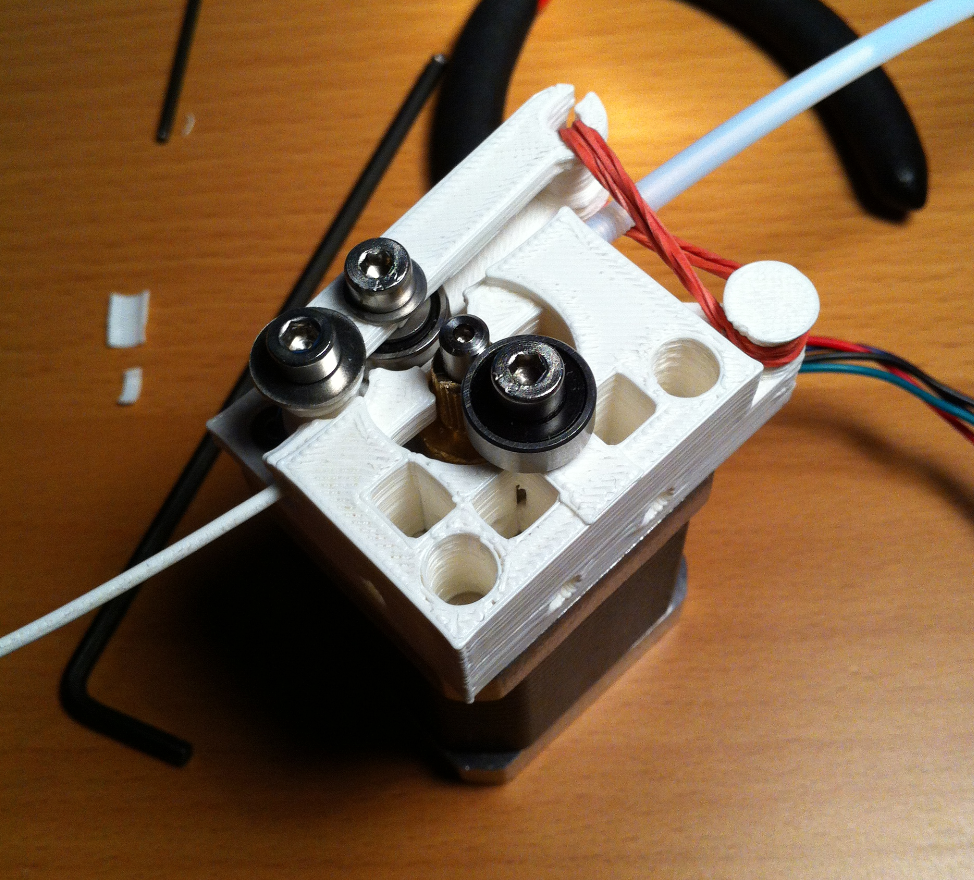 I don't know if the rubber band tensioning is going to work, but there's only one way to find out. Hopefully I can finish the X axis carriage and make some first tests this weekend.