While temporarily abandoning the bowden approach, I did build a direct dual extruder: (yea, can't see much, and it's messy, I'll post the parts when I have the time)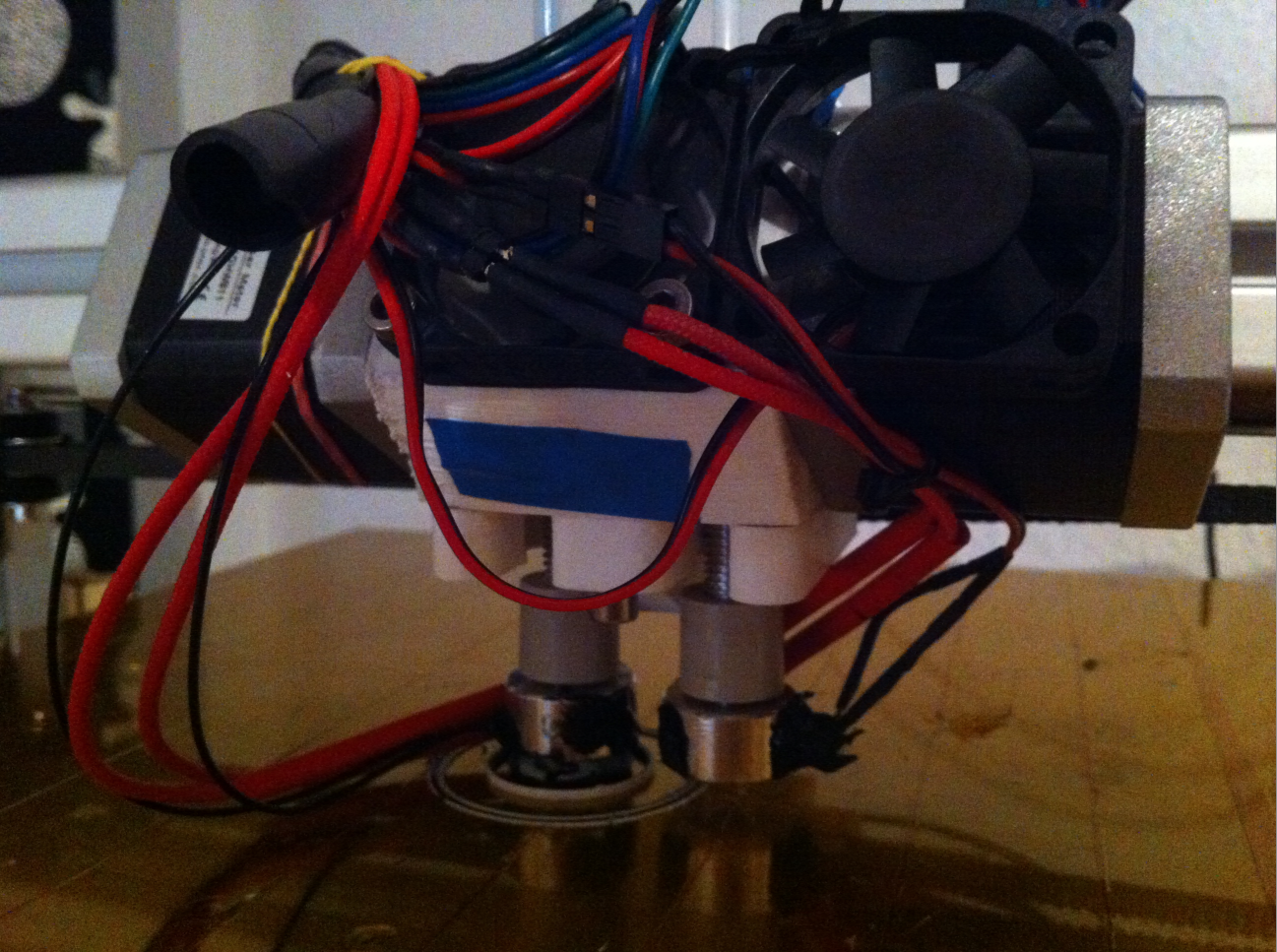 It's nice in that it's only a total of four printed parts for the whole X carriage. Not so nice is that everything's hidden away a bit, and it's harder to see what's going on when there are jams. One thing it's missing is a holder for the additional fan to cool the extrusion, but I haven't wired up the electronics for it, either, so far.
Well, prints look like so: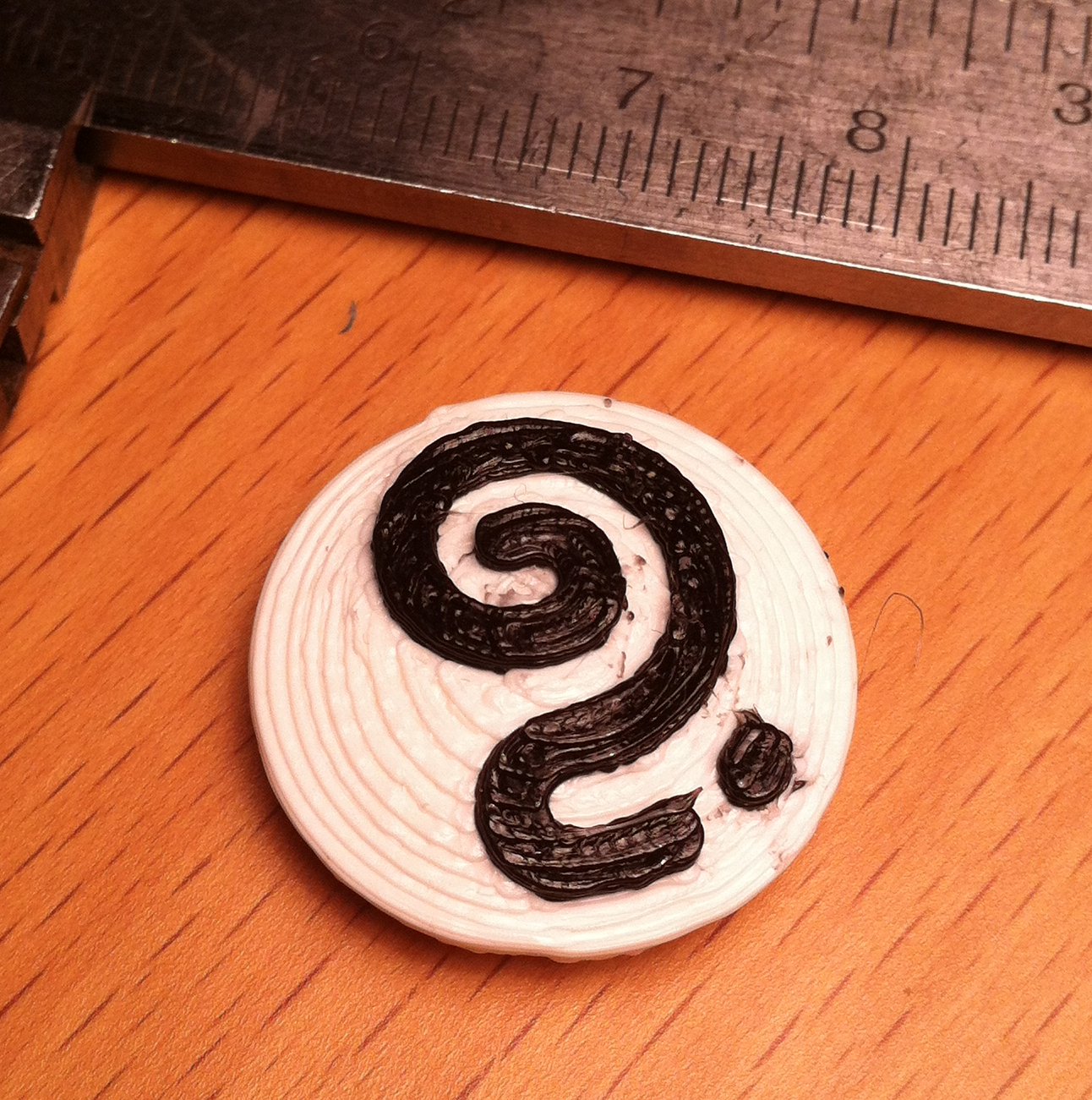 I've done a hilbert cube as the first thing, but I can't find it.
There's some oozing, not sure how to really combat it, except with a close and full-height skirt. Also, one of the extruders keeps getting jammed, but I don't really know why. I have some funny air routing around the cold-ends, but hooked up the fan to the 12V line instead of 5V, initially to combat plugs forming when the filament didn't move for too long.
Also, software wise, slic3r as of 0.9.4 does the right thing, and can generate gcode for dual extrusion, it's what I used.
Speaking of slic3r, it doesn't do any optimization of the polygons, and thus the gcode often overwhelms the marlin firmware with filling the path planner with ridiculously small line segments, thus slowing everything to a mere grind. I've written a simple optimizer that cut's the gcode by 50% when there's lots of small curvy stuff, and results in much nicer prints.